A
pplication
:
This cream lotion filling machine is suitable for filling semi-liquid or liquid products without or with small particles: such as honey, fruit jam, butter, oil, tomato sauce, peanut butter, chocolate cream, shampoo, body butter, liquid detergent, dishwashing liquid etc.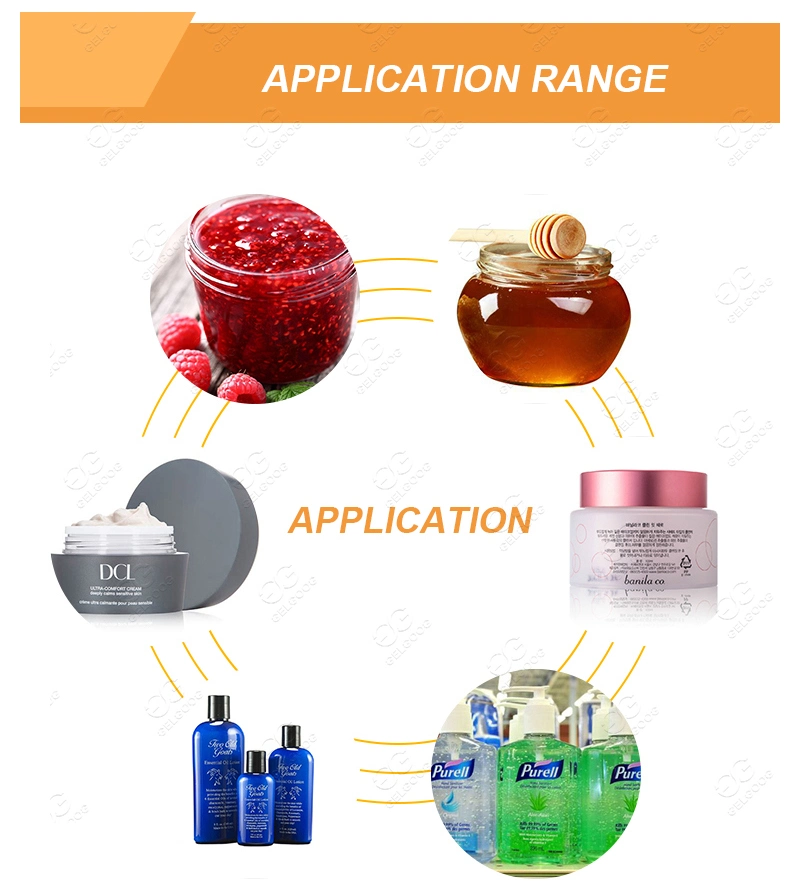 Cream Lotion Filling Machine Features:
1. Level positioning filling: it fills based on the liquid pressure difference.It is an avoidance of foaming when filling.
2. Long life: the filling valve has the precise structure, reliable and durable.
3. Filling in a spraying way: the liquid flows along the inner wall of the bottle, which effectively controls foaming.
4. A small loss of the bottles: it has the elastic bottle hold to protect bottles not be broken.
5. Not filling if no bottles: it does not fill if there is no bottle or the bottle mouth is broken, which enhance the filling quality.
6. Convenient to maintain: the filling valve is easy to disassemble and clean.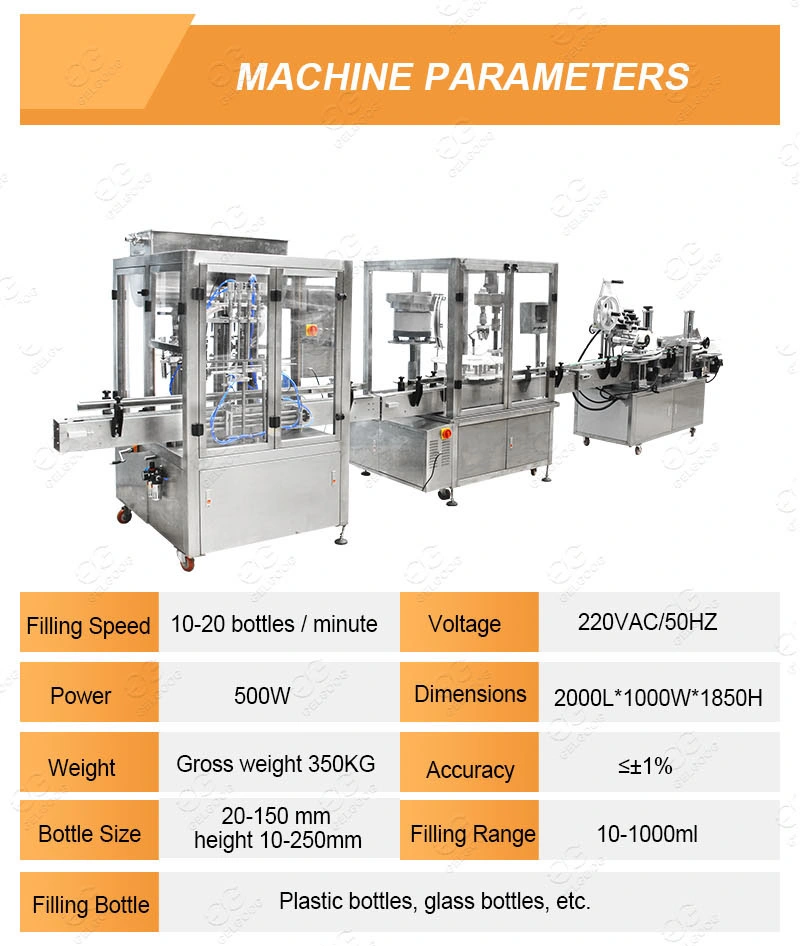 Cream Lotion Filling Machine Structural
A
dvantage
:
1.Specially designed thick sealing ring (Food grade PTFE material from Dupont USD), which is no need to replace within 3 years.
2. Equipped with SUS316/SUS304 long sepcial designed no-drip filling nozzles which can protect the cylinder on the top being damaged by material.
3.With sensor in each SUS316/304 rotary value and filling nozzle, if there is any problem in any nozzle, it shows in touch screen, its easy to be found.