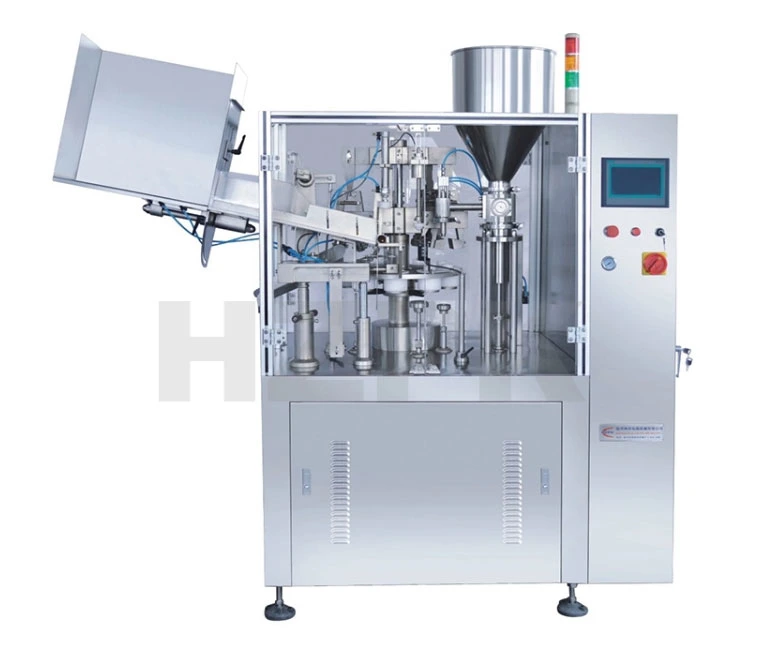 Features:
1. High grade liquid crystal display programming controller and button combination operation screen, a comprehensive grasp of stepless speed, parameters of the equipment and production count statistics, pneumatic equipment instructions, fault display operation status, the operation is simple and user-friendly.
2. Feed tube ,photocel,inert body temperature (optional), filling, sealing, printing, finished the whole products automatic.
3. High accuracy photocel system , to reduce the mistake sealing of tube body color .
4. adjusting the position of the external, digital display, adjust fast and accurate (applicable to multi specification, multivariety production.
5. machine, light, electricity, gas integration, no tube no filling, for the pipe is not in place, low pressure, automatic display(alarm); open the protective door can automatically shut down, such as automatic functions.
6.Having nine stations, full function, convenient for variety, metal pipe, plastic pipe, composite pipe mould can be interchangeable, suitable for any folding metal tube.