Oil bottle filler, Bottle filling whole line,
Bottle filling equipment
product photo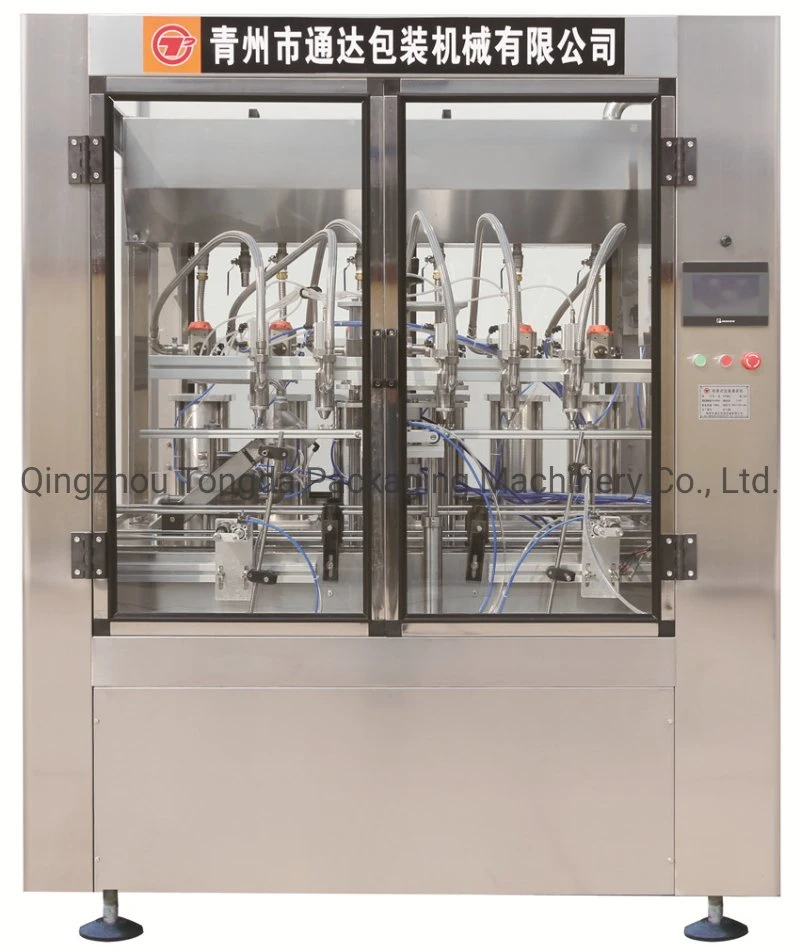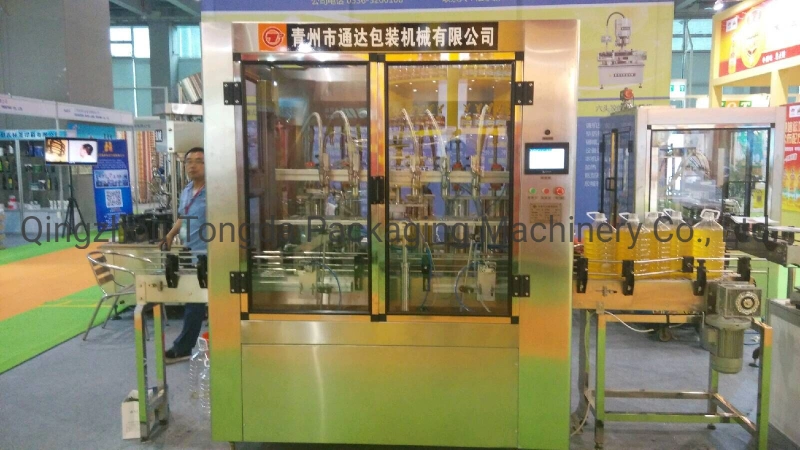 details show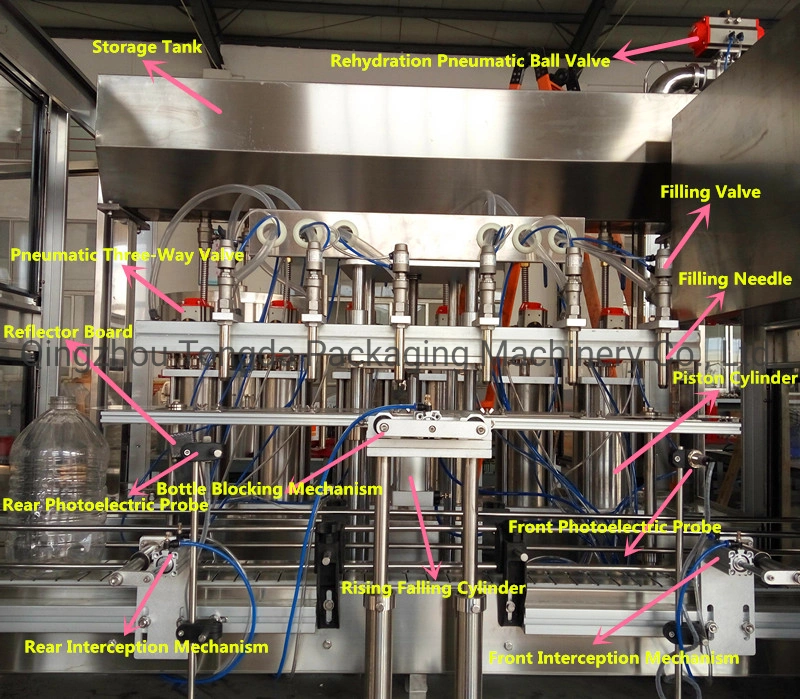 technical parameter
| | | | | |
| --- | --- | --- | --- | --- |
| model | HSP-4 | HSP-6 | HSP-8 | HSP-10 |
| output | 600-800BPH | 900-1200BPH | 1200-1600BPH | 1500-2000BPH |
| filling range | 100-1000ML | 100-1000ML | 100-1000ML | 100-1000ML |
| filling precision | ≤0.2% | ≤0.2% | ≤0.2% | ≤0.2% |
| voltage | customized | customized | customized | customized |
| matched air source pressure | 0.5-0.7MPa | 0.5-0.7MPa | 0.5-0.7MPa | 0.5-0.7MPa |
working principle
The machine's piston cylinder and piston stroke use the most advanced servo motor diving, timing belt transfers, drives ball screw to move. When containers are transferred to front interception mechanism, detection photoelectric red light glistens, when the last container gets to rear interception mechanism, detection photoelectric red, green light glistens, rear interception shovel closes, at the same time, bottle blocking mechanism blocks bottleneck, filling valves dive into bottle mouth, PLC instructs servo motor to start up, drives connecting bar to transfer, makes piston reciprocate, so that materials in piston cylinder are pushed into containers via pneumatic three- way valve, filling valve and accurate measurement.
about us
main products: non-carbonated liquid filling line (bottle unscrambler, bottle washing machine, bottle filling machine, bottle capping machine, bottle corking machine, bottle capsule heat shrinking machine, bottle drying machine, bottle labeling machine, laser coder, inkjet printer, tape carton sealing machine...)
main application: filling line of red wine, fruit wine, white spirit, soy sauce, vinegar, cooking oil, honey, syrup, tomato sauce, fruit jam, non-carbonated drink, juice...